Mamadou Dia's film at the 2021 Oscars: "Baamum Nafi" in the race
Image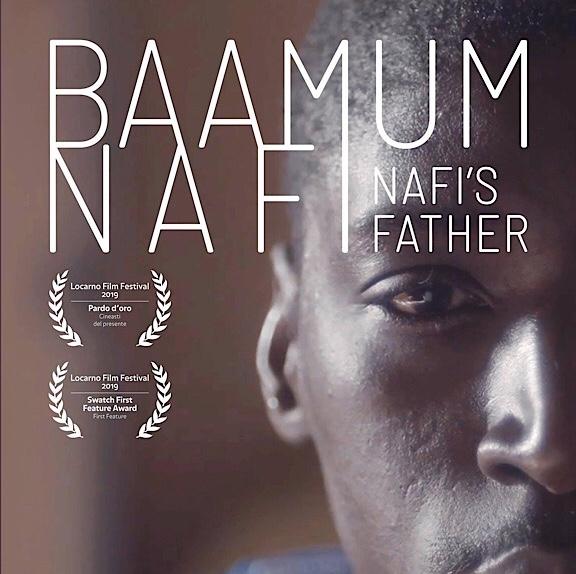 Senegal will have a strong presence in this year's Oscar race. After Félicité by Alain Gomis in 2017 and Atlantique by Mati Diop in 2019, it is the turn of Baamum Nafi, the feature film by Mamadou Dia, to represent Senegal at this prestigious meeting of world cinema. The announcement was made by the Hollywood Reporter which indicates in an article that "Senegal has chosen the film Nafi's father to represent it in the category of Best international feature film at the Oscars". "It's an honor to be able to represent Senegal at the Oscars. As ex-director of Cinematography Hughes Diaz said, it's good that our country can present itself every year with a new production. It is therefore a great pleasure to represent Senegal this year and to follow in the footsteps of Félicité et Atlantique, "said the Senegalese director over the phone.

It must be said that if Bamuum Nafi is the third Senegalese film to compete for the Oscars, we can say that it is the first 100% Senegalese film to reach this level since both Félicité and Atlantique were co-productions in which Senegal had minimal financial participation. "It's a 100% Senegalese film since my partner and producer Maba Ba, through our company Joydidi, we produced this film entirely. We did it ourselves, not because we didn't want a co-producer, but we didn't have one. And Joydidi made the choice to produce alone because it is a sensitive subject and it is also a film that we thought we were ready to make on our own and we did it, "explains Mamadou Dia. Another pride for the director, the fact of having worked with a Senegalese technical team. However, rejoices its director, the actors of the film are for the most part amateurs. "It was the entire population of Matam who were the actors and most of them had never acted in a film, apart from the two main characters played by Alassane Sy and Seïkou Lô who are professionals. It's a project that was done with a lot of love and very little money. So we are very happy and proud of that, "says Mr. Dia. "Tokara wants to marry his cousin, the beautiful Nafi, which puts their fathers in conflict. The youngest brother is a high-ranking religious, the other a candidate for mayor of the small town in north-eastern Senegal where the film takes place. At first, their fraternal struggle seems to be all about the happiness of their children, but little by little they become the pawns of a bitter dispute over tradition, progress and the true nature of Islam. Can their family ties help them overcome these ideological differences? " So this sums up this film which won two distinctions at the Locarno Festival.
The challenge of being short-listed
For the moment, Bamuum Nafi is in the first list of selected films. And the next steps will be to make the maximum of communication around the film. "To have people around the film, to be sure that the film is followed by the voting members of the Academy of Oscars", informs Mamadou Dia who intends to turn to the direction of Cinematography to benefit from the experiences acquired with Félicité and Atlantique. One way to meet the first challenge, namely being on the shortlist, at a safe cost. A step that Senegalese films have not yet been able to go beyond. Even though the film does not have a distributor in the United States, Mamadou Dia remains optimistic. "In the United States, we mainly relied on distribution through festivals. We did the Atlanta Festival where we won the Jury Prize. We did the New Directors new film which takes place at the Museum of Modern Art at the Lincoln Center in New York. But many of the films that are selected do not have distributors in the USA. "
----------------------------------------------
Le Quotidien, 9 janvier 2021
Le film «Bamuum Nafi» de Mamadou Dia représentera le Sénégal à la course aux Oscars. Film totalement réalisé avec des financements sénégalais, le long métrage de Mamadou Dia suit les pas de «Félicité» de Alain Gomis et «Atlantique» de Mati Diop.
Le Sénégal sera bien présent dans la course aux Oscars de cette année. Après Félicité de Alain Gomis en 2017 et Atlantique de Mati Diop en 2019, c'est au tour de Baamum Nafi, le long métrage de Mamadou Dia, de représenter le Sénégal à ce prestigieux rendez-vous du cinéma mondial. L'annonce a été faite par le Hollywood Reporter qui indique dans un article que «le Sénégal a choisi le film Nafi's father pour le représenter à la catégorie Meilleur long métrage international aux Oscars». «C'est un honneur de pouvoir représenter le Sénégal aux Oscars. Comme le disait l'ex directeur de la Cinématographie Hughes Diaz, c'est bon que notre pays puisse se présenter chaque année avec une nouvelle production. C'est donc un grand plaisir de représenter le Sénégal cette année et de suivre les pas de Félicité et Atlantique», s'est réjoui le réalisateur sénégalais au téléphone.
Il faut dire que si Bamuum Nafi est le 3e film sénégalais à concourir aux Oscars, l'on peut dire qu'il s'agit du premier film 100% sénégalais à atteindre ce niveau puisque aussi bien Félicité que Atlantique ont été des coproductions dans lesquelles le Sénégal a eu une participation financière minime. «C'est un film 100% sénégalais puisque mon associé et producteur Maba Ba, à travers notre compagnie Joydidi, nous avons entièrement produit ce film. Nous l'avons fait nous-mêmes, pas parce que nous ne voulions pas de coproducteur, mais nous n'en avons pas eu. Et Joydidi a fait le choix de produire seul parce que c'est un sujet sensible et c'est aussi un film qu'on pensait être prêt à faire par nous-mêmes et nous l'avons fait», explique Mamadou Dia. Autre fierté pour le réalisateur, le fait d'avoir travaillée avec une équipe technique sénégalaise. Pourtant, se réjouit son réalisateur, les acteurs du film sont des amateurs pour la plupart. «C'était toute la population de Matam qui était les acteurs et la plupart n'avaient jamais joué dans un film, à part les deux personnages principaux interprétés par Alassane Sy et Seïkou Lô qui sont des professionnels. C'est un projet qui a été fait avec beaucoup d'amour et très peu d'argent. Donc nous sommes très contents et fiers de ça», indique M. Dia. «Tokara veut épouser sa cousine, la belle Nafi, ce qui met leurs pères en conflit. Le plus jeune frère est un religieux de haut rang, l'autre un candidat à la mairie de la petite ville du nord-est du Sénégal où se déroule le film. Au début, leur lutte fraternelle semble porter uniquement sur le bonheur de leurs enfants, mais peu à peu, ces derniers deviennent les pions d'une dispute amère sur la tradition, le progrès et la vraie nature de l'islam. Leurs liens familiaux peuvent-ils les aider à surmonter ces différences idéologiques ?» Ainsi ce résume ce film qui a remporté deux distinctions au Festival de Locarno.
Le défi d'être short-listé
Pour le moment, Bamuum Nafi est dans la première liste des films sélectionnés. Et les prochaines étapes seront de faire le maximum de communication autour du film. «Avoir les gens autour du film, être sûr que le film est suivi par les membres votants de l'Académie des oscars», informe Mamadou Dia qui entend se tourner vers la direction de la Cinématographie pour bénéficier des expériences acquises avec Félicité et Atlantique. Une façon de relever à coût sûr le premier défi, à savoir être sur la short- liste. Une étape que les films sénégalais n'ont pas encore pu dépasser jusque-là. Même si le film n'a pas de distributeur aux Etats-Unis, Mamadou Dia conserve son optimisme. «Au Etats-Unis, on s'est surtout basé sur la distribution par les festivals. On a fait le Festival d'Atlanta où on a gagné le Prix du jury. On a fait le New directors new film qui se passe au Museum of modern art du Lincoln center à New York. Mais beaucoup des films qui sont sélectionnés n'ont pas de distributeurs aux Usa.»